Introduction to Primitivo Wines
Primitivo wines with their origin in Apulia, Italy, are currently very much in trend. They stand for very intensive fruity aromas, a full-body, and a beautiful, slightly sweetish melting on the palate. A few people know that Primitivo is known in California under the name of Zinfandel and has also gained an excellent reputation in the past few years.
Depending on who you ask, you will get a different reply. Some people may argue that Primitivo & Zinfandel are two entirely different pairs of shoes, while others will tell you that its the same thing. The only sure thing is that both Primitivo & Zinfandel result in some of the most Supreme Red Wines.
So, what is the difference?
Back to our original question, Whether Zinfandel and Primitivo are identical is challenging to answer, because it depends a little on who you ask. However, it seems clear that both grape varieties descended from the rare Croatian grape variety "Crljenak Kaštelanski" & "Tribidrag." Zinfandel is even said to be identical to the Croatian Crljenak. Primitivo is rather a clone of the grape variety, a somewhat similar copy. Interestingly, both grapes differ significantly in size and color when planted next to each other. So they are unique grape varieties after all? Apparently not, because they result in incredibly similar wines, which may officially be called either Primitivo or Zinfandel. However, to understand the wines and their similarities, one must first deal with the grape varieties separately.
The Phoenicians & Primitivo Wine
The origin of Primitivo dates back to the ancient Phoenicians who settled in what is now Apulia. According to legend, Primitivo was even used to make wine for the Last Supper. Some claim that the name comes from the fact that the grape variety is "primi", i.e., "the first one" in the sense of "the best." However, it is now clear that the name is due to the early ripening of the grapes compared to other grape varieties.
Vagabundo Primitivo

Why Vagabundo Primitivo?

The red wine that doesn't just look great!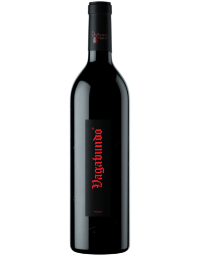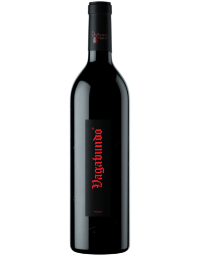 Heritage:
Gioia del Colle, Apulia
Why Vagabundo Primitivo?

Heritage:
Gioia del Colle, Apulia
Why Vagabundo Primitivo?

Heritage:
Gioia del Colle, Apulia
Learn More
Primitivo Wine from Apulia, Italy
Primitivo is widely appreciated these days, primarily when derived from its original homeland Apulia. Not only in terms of quality, but also in terms of harvest quantity. It is hard to believe, but true: More wine is produced in the small region of Apulia than in the whole of Australia. So it is not surprising that wines with low-quality standards are also produced in Apulia. In the meantime, many passionate winegrowers are convincing with excellent wines that can portray the grape variety of Primitivo in a positive light. Thanks to modern cellar technology, small harvests, and careful handling of the vineyards, some of the best wines of southern Italy originate from Apulia.
In these wines, you can almost feel the sun of Apulia because the grapes regularly get a lot of direct sunlight. Due to their beautiful fruity aroma and reasonable structure, good examples of a Primitivo are prevalent among wine lovers. Not because the wines set completely new standards in terms of the price-performance ratio, but because of their exceptional flavor.
One of the most popular Wine Production zones in Apulia is called Gioia del Colle. That stands for White-, Red- and Rose wines and is known for Primitivo wines for decades. Gioia del Colle is one of a few productions zones for Gravina-Wines.
Other local production Communities are:
The history of Zinfandel Wine
The name Zinfandel should be known to most wine lovers. However, this grape variety has not always been positively associated with. In the 1980s, a trend spilled over from the USA to us, which was bottled as "White Zinfandel" and ultimately did not have a particularly positive effect on the image. This supposedly white Zinfandel was in fact a rosé and mostly a residual, rather expressionless affair, produced for the mass market.
But first, a little about the history of its origins: Zinfandel was only brought from Austria to the USA in 1820 Due to its high yield, the grape variety quickly became popular among winegrowers. During the gold rush in the late 19th century, miners and immigrants enjoyed Zinfandel because it reminded them of their homeland's wines. Prohibition then slowed down viticulture in California as a whole. As late as the 1950s, Zinfandel wines were designed for bulk, not class.
It was only after the "aftermath" of White Zinfandel had subsided that some producers began to produce serious wines from the grape variety in the 1990s. The best specimens are brimming with blackberry aromas and impress with their massive power. Although the enormous ripeness of the berries in sun-blessed California produces wines that often have an alcohol content of 15 or more percent, this does not come to the fore in the ideal case but is ideally balanced the intensely fruity flavor.
Vagabundo Primitivo
Learn More
His vintage: 2017. Primitivo means "the first one". Selected from youngest grapes, he makes the mountains of Apulia in southern Italy to his home. 100% organic certified. That makes him a true sustainability champion!
The ruby red color and the berry flavor gives it character & strength – assertive, powerful and exquisite.
Thats the Primitivo.